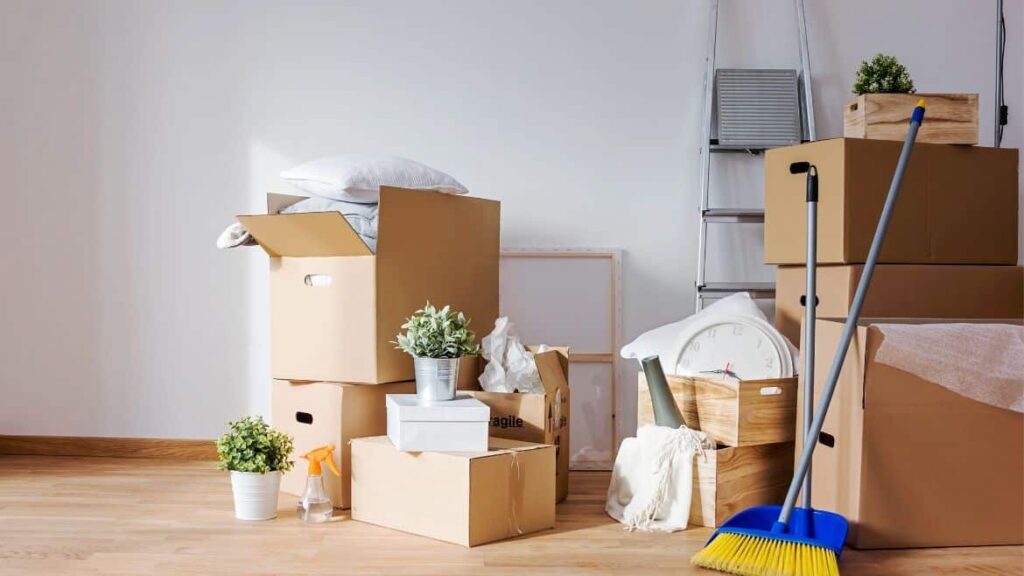 House Moving in Dubai & Sharjah
Looking for Home shifting & House Removal in Dubai and Sharjah?
Moving to another home is not an easy process. Thus, carrying out this complicated as well technical process with your own definitely is a wrong decision. You will have to take care of a lot of things, also perform some packing and assembly procedures that require specific skills and experience. Also, you will have to rent then load yourself a large moving van. Consequently, you will need to use the help of many volunteers and perhaps some paid workers to accomplish this heavy task.
Hiring the best movers and packers will spare you all this huge effort; you will never be forced to perform or engage in any heavy lifting while moving your stuff. In addition, it will save your energy so that you will be able to accomplish a group of other necessary duties that you need to do in the meantime regarding your moving. As well as avoiding any chance of getting injured when handling the moving process yourself.
Using our services will, with no doubt, save you some valuable time, because professional villa movers in Dubai usually take less time than. Moreover, when you are moving there are lots of things to do, so hiring professional movers will give you all the time you need to do what you have to do.
Our skilled team of house movers and packers in dubai will take over your flat relocation from A to Z regardless of your location. As soon as you contact us, our representative will visit you to plan your flat relocation with you and agree over all important aspects. We also can help you find a new flat for relocation and provide full support till you settle in.
* Packing
* Furniture Dismantling
* Transport
* Reinstallation
In case you are relocating to a smaller flat or apartment and you need to temporarily store your spare belongings, we offer you professional storage services in Dubai and Sharjah where you can temporarily store our spare belongings until you decide what to do with it.
We will store your spare belongings for you.
Relocate to Sharjah With Zero Hassles
The United Arab Emirates is a crossroads between east and west.  So you not only get to experience the Arabic way of life, but you also get to connect and work with individuals from all over the world. It's no wonder that the UAE draws expats from all over the world since it offers some of the greatest business and job prospects.
Shifting to Sharjah might be the start of a new chapter in your life! Sharjah has grown in popularity as a desirable place to reside in the United Arab Emirates. Although Dubai is considered popular among the expats, Sharjah is the third-largest city in the United Arab Emirates with a family-friendly ambience. If you want to be surrounded by peace and quiet, there is no better location to go in the UAE than Sharjah. The lovely city is less crowded than other emirates such as Abu Dhabi and Dubai, and it has a lot of open areas, making it quiet and peaceful. The city is also renowned as the United Arab Emirates' cultural capital.
However, when it comes to relocation things become more difficult if you are planning DIY. 
There are various factors to consider while deciding how to migrate to Sharjah. To begin with, you'll need to understand how to send your items to the desert, as well as the applicable customs norms and regulations.
Moving home, especially with a lot of stuff, is a difficult task. Many household objects, such as large furniture and home equipment, make up a home. Household objects that are fragile include chinaware, cutlery, glassware, home décor items, paintings, photo frames, and electronics. Cooking products, kitchen utensils, home furnishings, clothes, and a variety of other items fall under this category.
Packing up all of your belongings for a move may be a time-consuming and difficult undertaking in and of itself. Other challenging duties you will encounter include organizing the moving truck, loading the truck before departure to destination, emptying the truck after arrival, and unpacking and rearranging everything.
It's considerably more challenging if you're relocating to another emirate, and have a lot of valuable and huge items. The whole process includes packing and bringing your items to the truck. It sounds difficult right?
If you are going to do all this work on your own, then you are going to cause major damage to the items being moved. In such cases, you must consider your options carefully because the work will be more difficult if you do not hire professional house movers and packers in Sharjah.
Hiring expert movers and packers in Sharjah might save you time and money. Our certified movers and packers in Sharjah have a team of experts who are ready to go above and beyond to ensure a swift and safe relocation, as well as on-time delivery and unloading of your items at their new location. We have a competitive advantage in the market because of our creative and organised moving and packing services. If you are planning to relocate to Sharjah, you can rely on our expensive, moving and packing services.
We know you have tons of work to take care of. Packing and relocating is not a simple process for someone with a lot of other responsibilities, and it also comes with a lot of additional difficulties. It takes careful preparation, methodical execution, and, most of all, a significant amount of time. It might result in a financial loss if done in a sloppy manner.
But, don't worry our expert crew of house movers and packers in the UAE is here to make your relocation easier and more exciting. It is usually simple to locate movers and packers in Sharjah, but finding the finest moving and packing business that you can trust is a genuine difficulty. Are you looking for the finest packers and movers in Sharjah, UAE, to help you relocate your house, office, or vehicle? If so, your hunt for a mover has come to an end at Mmovers
We provide the best movers and packers in Dubai and Sharjah at extremely reasonable and trustworthy rates. We can transport everything under the sun since they have skilled specialists in every field, including choosing, packing, unpacking, reassembling, and fit-outs. That being stated, all you have to do now is relax in the most comfortable location in your soon-to-be former residence and prepare for your new life!
We at Mmovers have enlisted the services of the best and most reputable house movers and packers in Sharjah, furniture movers in Sharjah, office movers in Sharjah, and commercial movers in Sharjah.
Who doesn't want to obtain the finest relocation bargain possible? If you're searching for anything similar, you may rely on a reputable moving company to complete your assignment under any conditions.
Our teams of house movers in Sharjah transport all of your items to your new address in Sharjah by providing you with high-quality services at a reasonable price. During the moving procedure, we also guarantee safe storage places. We'll also consider your advice on how to box certain things. As a result of these characteristics, we have become one of the most well-known packers and movers in Sharjah and throughout the United Arab Emirates.
Our contemporary moving techniques secure your fragile items as well as other valuables by using multiple transportation options. We guarantee:
*  Premiere Safety and Vetted Furniture Movers
*  Flexible Work Schedule
*  All Loading and Unloading Into Your Specially Chosen Vehicle
Make your relocation peaceful & hassle-free. Get in touch with the best movers and packers in the UAE to get a customized quote.