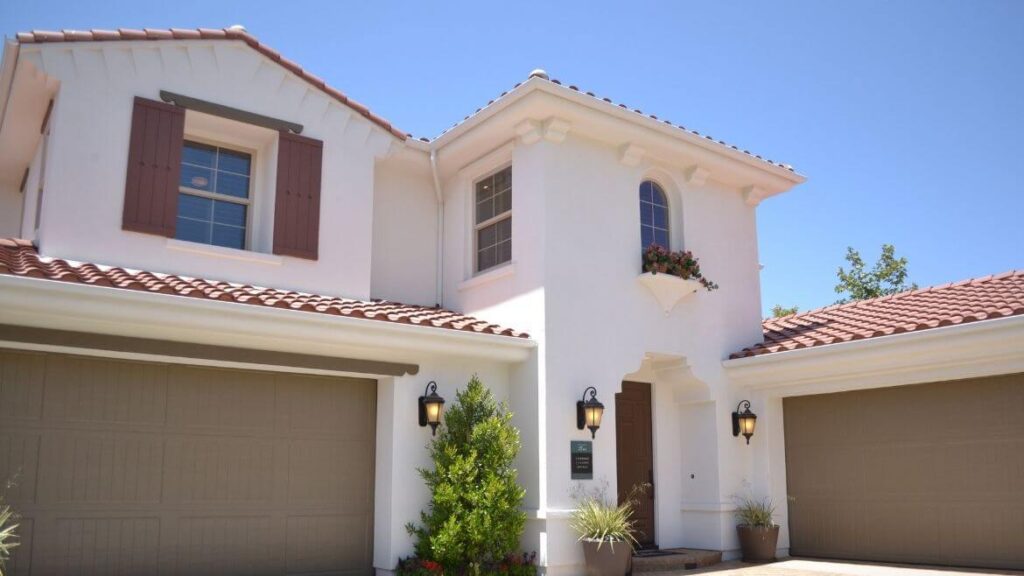 Villa Movers in Dubai & Sharjah
Moving from your villa to a new one can be emotionally, physically, and mentally draining. It not only demands your physical efforts but also needs your attention in terms of all the formalities. While you focus on the formalities, it's common to get distracted and miss out on planning how your relocation will take place.
To not mess up your relocation, it's suggested you hire M movers who are specialised as villa Movers in Dubai to ease every step of your moving. With M movers, you are set free of worries like preparing, wrapping, packing, loading, unloading, and reassembling. You get all solutions by hiring us through our professional expertise.
It's obvious to get double thoughts while handing over your assets and property to the movers. Still, we at M Movers are the best in Dubai as Villa Movers. We are skilled and trained on frequent intervals that ensure the utmost care of your fragile items, delicate showpieces, and even your bulky furniture. We at M movers handle all your belongings and treat them as our own and take care from dismantling to reassembling in your new place.
The safety protocols make sure that no loss or damage happens to any of your tiniest of assets. M movers believe in reliability and let you enjoy dreaming just about your new place and sets you tension free about how, when, and where about your assets. Every material is overviewed, and its relocation is planned to land it most safely. While M movers take care of the relocation from start to end, we do even care about your money and have affordable plus customized packages depending upon customer's requirements.
Make Your House Shifting in Dubai & Sharjah Hassle-Free & Budget-Friendly
Are you planning a relocation to Dubai? Moving your home or villa and relocating to Dubai is one of the most challenging tasks you will ever face. You're concerned about the potential of losing some valuable belongings and the cost of the procedure. You can escape all of this hassle by hiring the best movers and packers in Dubai. Enjoy your relocation effortlessly.
 Dubai is one of the most populated cities in the United Arab Emirates, and it is one of the country's seven emirates. This city is well-known across the world for its ultramodern architecture, opulent shopping, and vibrant nightlife scene. Dubai is a modern emirate in the United Arab Emirates that operates as a separate city-state. Dubai is the city in the world with the most significant immigrant population. Moreover, within these years, Dubai has established itself as the world's most expat-friendly city, with a high standard of living, high incomes, and plenty of work options.
However, when it is about relocating to Dubai, it comes with a lot of tensions. Making a list of everything in your house might be difficult. Still, with the assistance of villa movers in Dubai, home shifting is no longer a herculean task. Moving to locations like Dubai and Sharjah can be made hassle-free if you have the assistance of house movers and packers in Dubai. It's exciting to shift to a new home. However, packing everything, arranging, categorising your materials and preparing the checklists sounds tiresome. 
You might have a lot of other things to plan. Every time you move you have to plan organising your new home, say goodbye to friends, enrol your kids in a new school, and much more. When we approach the whole process, there might be several hurdles. The first is usually locating the appropriate packaging materials. Let's pretend we came upon an excellent set of cardboard crates. They are of high quality and made of durable materials. Then, there'll be the issue of determining the appropriate box size and number. Then we must locate the appropriate cushioning and filling materials. From choosing Thermocol to paper filling, there are a number of options. But it's all about choosing the suitable material and understanding the package requirements, which can be difficult if you are caught up with other tasks.
 Sounds hectic, right? But don't worry, seeking the help of the best house movers and packers in Dubai can make things effortless for you. 
Unpacking might feel like an endless effort when things are disorganised, inadequately packed, or mislabeled. Fortunately, our movers and packers in Dubai can make that task a thing of the past.
Moving to Dubai is wonderful, but it isn't without its challenges. When it comes to relocating your worldly possessions to a distant location, it's only reasonable to be apprehensive of doing it alone. How many times have you packed a delicate item for a move only to discover it was damaged after you unpacked it? When relocating within the UAE, you'll need professionals to make sure everything goes smoothly. Hiring a professional packer can make things much more effortless. Home movers and packers in Dubai can provide you with a precise arrival time and organise everything correctly to be mentally prepared for the move.
They use the best packing materials and procedures to ensure that your belongings arrive safely and undamaged. Many house moving firms can assist you in relocating inside the UAE. You will find a plethora of villa movers in Dubai. There are several moving companies to pick from, but you must select the best one.
Being one of the professional villa movers in Dubai, we serve our consumers by giving timely support from packing to unpacking. As a result, we treat your information as if it were our own. Our professional movers and packers in Dubai and Sharjah will take extra precautions to keep your valuables and breakables safe. Our exclusive packing services ensure full support until you complete packing, furniture dismantling, transportation and reinstallation. 
During the moving procedure, we place a high value on your material safety and sanity. Our team goes above and beyond to ensure damage-free shipping and delivery. It's also crucial how the cargo is handled after it arrives at its destination. There will be no time to rest until the cargo is ready and the appliances, electronics, and other objects are returned to their original locations. This is a perilous process that can only be completed with expertise and endurance. 
Moreover, being the local movers in Dubai gives us an edge because our movers and packers are familiar with the routes and surroundings, making your relocation go smoothly. We are familiar with all places and can quickly assist you with your relocation. So, if you're relocating, give us a call. No matter how big the distance or how many things need to be moved, we always come up with the best solutions for you.
There are some specific things and items that as professional villa movers in Dubai, we promise our customers:
Hassle-free movement of delicate & hazardous Materials
Smooth transfer of live plants
Expensive households, jewellery and crucial documents
Moving to your dream location is a lifetime opportunity. Never miss the excitement of shifting amidst hectic packing and unpacking. We take into account and analyse your moving requirements. Our staff then determines the most effective way to assist you. Our packers & movers in Dubai create a moving strategy plan based on your budget. Leave all your worries with us and get ready to beautify your dream home. Our devoted villa movers support team will always be delighted to assist you in any way they can if you have any immediate queries or concerns along with the services.