Storage Solutions in Dubai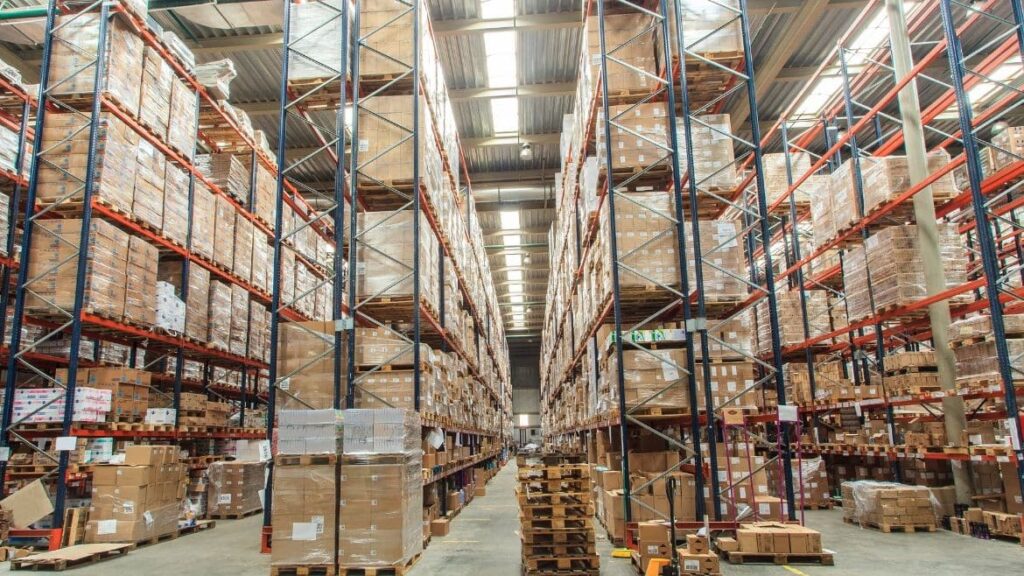 Warehouse Storage in Dubai
Professional storage services in Dubai and Sharjah
If you can no longer accommodate your items for any reason, we are here to help you. We have storage sites based all across the UAE, so you can pick a storage container in an area that is suitable for you. Our prices are extremely affordable and our quality is nothing but excellent. Select us to solve your storage solutions now!
Our Dubai Movers expert professionals understand the complexity of storage and they will take over the process from A to z with maximum efficiency and professionalism. As soon as you contact us, our representative will visit you to plan the storage process with you and agree over all the important aspects.
Storage Services
Storage requirements vary in size, complexity and we are equipped to cater to our clients' diverse requirements. You may not have the adequate space to store a bulk of goods. At Mmovers, we have the right storage solutions for you. We have plenty of storage facility with sprawling sites across UAE, where you can safely preserve your valuable products in varying time spans.
Our team plans two types of services:
Short-term storage
Long-term storage   
Short-term storage
You may want to store your excess products if you have run out of space. We cater to your domestic or commercial storage requirements. You can avail our facility for storing personal goods as furniture, fitness or sports equipment and other bulky items. Choose to use our facility for a short duration as a day or within a month or even more. You can freely collect your goods as convenient to you.
Long-term Storage
Do you want to store your goods for a long duration? Place your requirements with Mmovers…We want to inform you on the availability of our spacious, well-maintained warehouses where you can freely store your office goods, equipment and other items for the duration preferred, that can extend to years.
We have world-class warehouses that have best amenities and they will be the best spaces where you can preserve your goods in all categories.
Cheap Storage Services Dubai
Searching for cheap storage services in Dubai? At Mmovers, we offer the most affordable storage services. Complete security for your goods in all categories at total security, we deliver trusted services to our clients. Our well-equipped warehouses are the best spaces where you can entrust your goods of any value. We protect your items with great care, cautious to avoid any damage to it. Benefit from our cheap storage services in Dubai.
Our Storage Service Features:
Mmovers are leading providers of quality storage services. We are assured on the safety of your goods from all threats and climatic conditions. Our warehouses have modern amenities that ensure that your items are moisture-protected, not affected by humidity, preserved intact and stored dry. No kind of damage will be incurred on your items and they will be perfectly packed and preserved intact. We understand the value of your products and ensure that they will not be broken or destroyed during packing, transportation or storing.
Features of our storage services:
Best security for your items
Stores goods intact in dry condition
Products will not be wet or exposed but preserved well in any climatic condition
No parts of the items will be missing
Equipment stored will not be hampered
Stored items will not be broken or destroyed
Products will be safe from all hazards
Fire and flame protection for goods
Warehouses are intact from all climatic factors and conditions
Pest control is ensured in the hygienically maintained warehouses
Why Choose Us
Searching for warehouse storage in Dubai? At Mmovers, we deliver trusted storage solutions in Dubai that meet your requirements and triples your convenience. There are an array of reasons that you should avail our quality services. Here are few of them:
Totally safe warehouse storage in Dubai
Good security for your goods
Assured guarantee against damage of stored goods
Fast, efficient moving and storage process
Affordable services
Experient team facilitating storage
Trusted, reliable storage solutions in Dubai
Professional, skilled team of workers
Reputed storage solutions in Dubai
We have diverse storage solutions as warehouse storage in Dubai. You can simply contact us on email at [email protected] or call us on +971522596695 to discuss elaborately on the booking process. We will inform you on the process and settle all your queries regarding the same.
Our storage services are most affordable. You can freely discuss the charges of your storage, mentioning your specific requirements with our staff. Contact us on email at [email protected] or call us on +971522596695